TML ONE works with organisations to develop customized business optimization and talent management solutions for enhancing the workforce and organisational capabilities of the client, in line with the organisation's strategic business objectives. Our motto is "Realising Capability", which speaks of our desire to help individuals and organisations attain their full potential.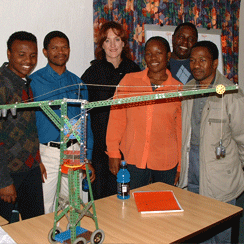 We started in 1997. From small beginnings in manufacturing and port operations in South Africa, we have spread our footprint across several continents, gaining experience and successes in a variety of organisations.
TML ONE has progressively extended its reach, and is now competently project-managing assignments worth in excess of US$1m. Most of our assignments are in the Middle East, but we also have regular clients in Europe, UK, Singapore, South Korea, the Caribbean and Africa.
We are proud of the fact that much of our work is in the form of repeat business from earlier satisfied clients.
We prefer to work from within organisations, after having gained insight into the business and challenges of the client. We believe that long-term consultancy solutions are a better approach to building business capability than short-term, once-off assignments.
In addition to sourcing our own business, TML ONE enjoys a strong relationship with strategic international partners who use us to provide services to clients whom they have sourced. We also partner with local providers in larger projects, to add capacity to their involvement.
TML ONE has grown into a strong team of distributed professional training providers and business experts. We are able to draw on the expertise of a variety of well-qualified and respected consultants depending on the nature of the assignments we accept.
Our Consultants are seasoned professionals, each of whom has held senior management positions in their careers, in a variety of sectors, including Oil and Gas, Manufacturing, Financial Services, Logistics and Facilities Management. In addition to their international experience, our Consultants all have extensive experience working in the Middle East, and are thoroughly familiar with local culture and business nuances.
Advisory services in support of leadership development programs for a multinational investment company in Riyadh
Capability assessments and personal development planning for all senior staff in a large government organization in Doha
Developing Mandates to define accountability and authorities for CEO, Chiefs and Managers of a large Oil & Gas company in Doha
Defining accountabilities through greater role clarity using RACI charts for a large Oil & Gas company in Doha
Modelling and optimizing business processes for a large utility company in Al Jubail
Workshopping and documenting 750+ primary business processes for a major oil refinery and head office in Doha.
Establishing a succession planning system for senior managers, with a methodology and conceptual framework for assessing managerial potential amongst employees for a large Oil company in Bahrain
TML ONE has grown into a strong team of distributed professional training providers and business experts.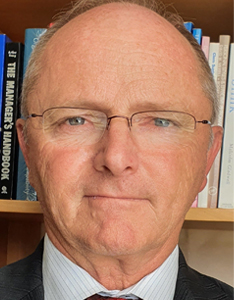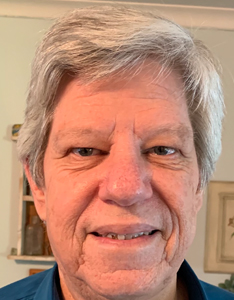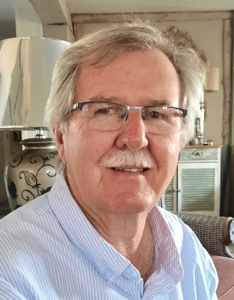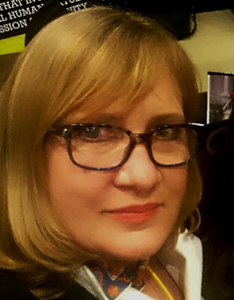 John Blacklaws is an accredited international business consultant, lecturer and project manager. Early in his career, John gained experience in senior Operations and HR management roles in the multinational corporations Liberty Life, British Petroleum, Anglo American Corporation and BHP Billiton.
In 1998, John established his own management consultancy. Today, TML ONE has a strong client base in the Middle East, UK, Eastern Europe, South Korea, Singapore and Africa. John is thoroughly familiar with the challenges and nuances of business practice in the GCC in particular, having lived and worked in the Middle East for 21 years.
Feedback from John's clients is especially positive about his ability to blend his own practical business experience with the guidance he provides to his clients. John is enthusiastic about "realizing capability" within individuals and organisations.
Since 1998, John has consulted widely as a project manager and talent management advisor. He has delivered hundreds of project management courses, including preparation classes for the international PMP® qualification as well as MBA classes. He assists long-standing clients by regularly advising on succession planning, executive hiring, and management development.
John holds a variety of qualifications from various Business Schools. In addition, he is a certified PMP® Project Management Professional, accredited by the international Project Management Institute®, and is licenced and accredited by both BIOSS and EDAC as an Assessment Practitioner.
Theo van Rooyen is a seasoned Manager with extensive experience at a Senior Management level. He is a B.Comm graduate, a Chartered HR Practitioner with the SA Board of Personnel Practitioners and a full member of the Institute of People Management. He has postgraduate training in Strategic Management, Performance Management, Industrial Relations and various other fields.
Theo provides mentorship and coaching services to management at all levels and also consults widely on Management Systems, Industrial Relations, Mentorship and other Human Resources fields. He has been involved in various community-based organisations including the Chamber of Business and YMCA and has been trustee and Chairman of a number of Retirement Funds.
Theo currently consults to organisations in Southern Africa and the Middle East, assisting them with talent management and maximising human performance
Kobus van der Merwe is an international business consultant. He gained his experience in Executive Human Resources and General Management roles in large national and multinational corporations such as Anglo American Corporation, Sasol Ltd, Global Group in the USA, DG in Burundi (managing a national asset) and Rand Mines.
Kobus focuses on business optimization and strategic human resource management. He has shared his expertise with clients in Australia, South America, Africa, and Southern Africa. He lectures and consults within mining, manufacturing and construction companies on strategic management processes and human resources systems. Kobus has delivered presentations at international conferences. He has done benchmark studies and consulting assignments for corporate companies in Brazil, Portugal, Austria, England, Finland, Sweden, Germany, Wales, Uganda, Burundi, Zambia, Tanzania, Chile and France.
Kobus has lately specialised in leadership training and coaching. He has extensive experience in mentoring leaders who manage from small to medium sized engineering, manufacturing and port operations companies. He has facilitated many leadership, human resources and business optimization programs over the past 40 years. Some positions he has held:
§ Senior secondary school teacher and Head of Department (and provincial secondary school rugby coach and manager)
§ Training executive in mining, petrochemical and pulp and paper type companies
§ Human resources executive in Pulp and Paper Industry
§ Talent manager for a mining organization with a global footprint
§ Managing director of an international consulting company
§ Director General of maritime port operations in Burundi, East Africa (turnaround strategy)
§ At present a business owner of several small companies
Kobus holds qualifications from Graduate Schools of Business and Universities in South Africa with focus on Psychology, Sociology and Education. He has a National Diploma in Education, a post-graduate Diploma in Labor Relations, and has completed an Advanced Management Program (AMP-GIBBS).
Saskia Wüstefeld heads up her own company based in Durban, South Africa. Saskia holds a Bachelor of Arts Degree (UKZN), a Post Graduate Higher Diploma in Education (UCT), a Diversity Management Post Graduate Diploma (WITS) and an MBA (cum laude) (UNISA).
Saskia's experience is in facilitation, coaching, organisational development, change management, diversity and inclusion, unconscious bias, personal and leadership skills as well as team development etc.
Her experience is spread across a wide range of industries, including retail, banking, healthcare, hospitality, legal, transport, energy, media, municipalities, chambers of commerce, production, mining, insurance, transport, motor, services, universities, research, media, agriculture, maritime services, business schools and technikon's. Saskia has worked in South Africa with local and global companies, as well as in the rest of Africa and the Middle East.
Her experience, over the last 25 years, was gained through her work consulting with a number of global and South African organisations. Her work has taken her from South Africa into Southern Africa and the Middle East. In addition to that she has co-authored the Stride to Thrive cancer resource book, a director of programmes, and an inspirational speaker, in person, on television and radio. Saskia is also accredited as a Trauma Release practitioner. Saskia was nominated and selected for the Rotary International Group Study Exchange (GSE) Programme to Japan.
Saskia has worked with all levels in organisations, across departments, in multi-cultural environments. She has an engaging and hands on style, and is passionate about inspiring individuals, teams, leaders and organisations to succeed.